September 28th, 2022
UPDATE: Registration extended to 30/10/2022.
From 19/09 to 23/10/2022, registration will be open for the selection process of Master's and Doctoral courses in Computer Science at the Institute of Computing (IC) of UNICAMP, to start in the first half of 2023.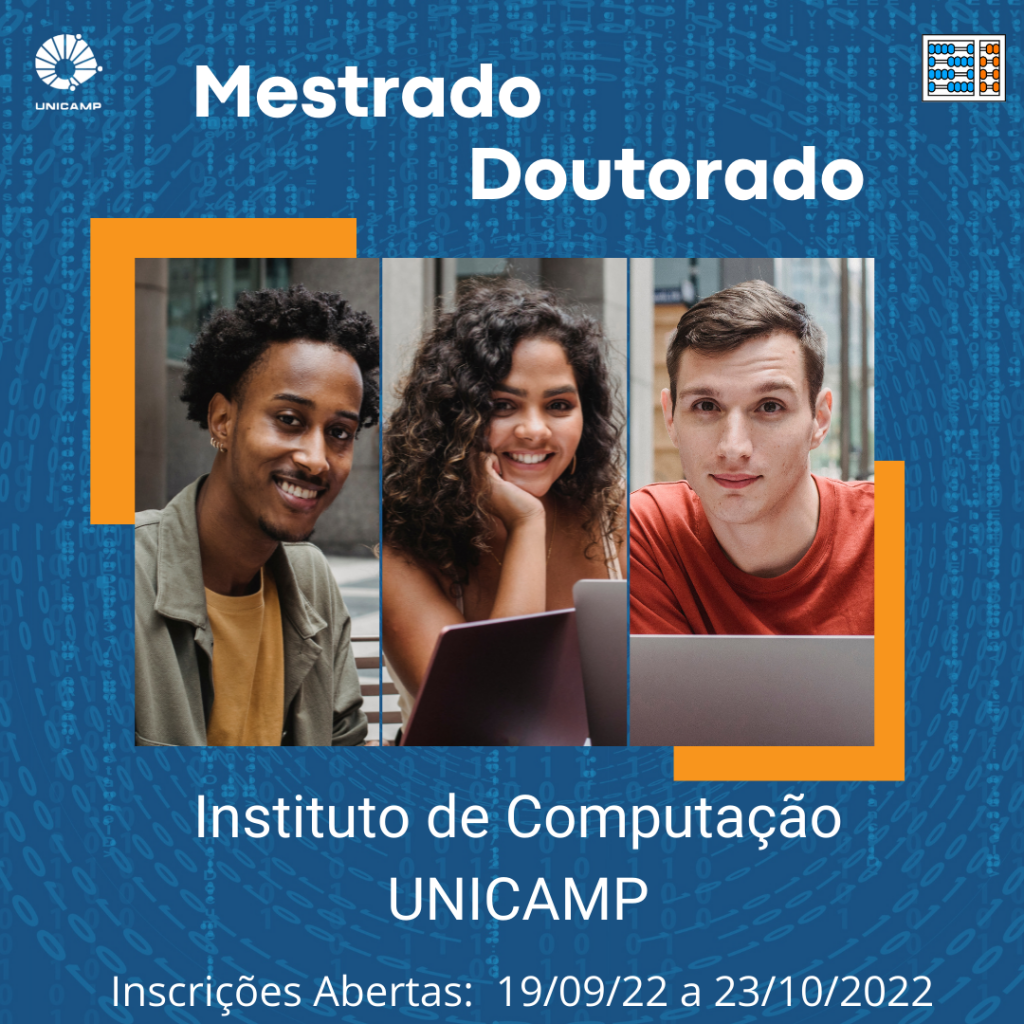 The IC graduate program is qualified at level 7 by CAPES (maximum grade).
The Institute of Computing at UNICAMP offers Master's and Doctoral courses in several areas of Computing, having already graduated over 1050 Masters and 300 Doctors. Currently, these courses have around 300 students, offering around 45 postgraduate courses annually.
The Instituto de Computação has several opportunities for scholarships: CAPES, FAPESP, Research Projects and Alumni Scholarships.
For this selection process, the IC will also provide up to 20 moving/setting up allowances to successful candidates who prove social vulnerability, such as travel allowances and student accommodation in Campinas. The criteria to be used by the Institute will follow parameters adopted by the Unicamp Student Support Service.
For more information:
https://ic.unicamp.br/pos-graduacao/processo-seletivo/
Registrations:
No Notice of the selection process. Link to the form: here
Contact:
sec-pos@ic.unicamp.br
Campinas: The Most Amazing City in Brazil
https://www.youtube.com/watch?v=nool_9y02vE