October 27th, 2022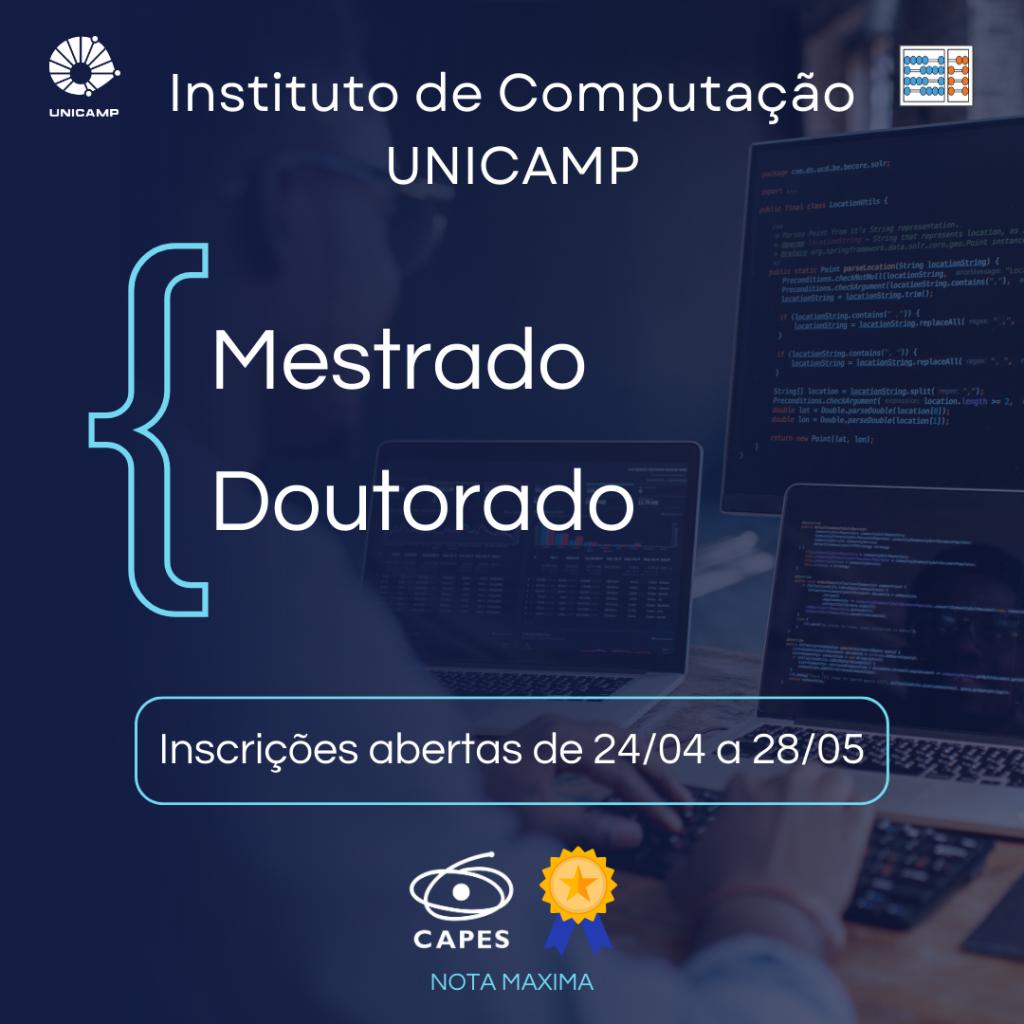 Ready for the next challenge of your lives? #VemProIC do #master's or #doctorate with us.
Look how nice it is!
Grants guaranteed to EVERYONE!
support for women
Moving aid (ticket to Campinas, if necessary).
Complementary scholarships for those who need it (up to R$ 750,00 more)
Partnerships with companies
Super innovative environment that values ​​your creativity
Maximum grade program at CAPES
Sandwich PhD Partnerships Worldwide
Double degree partnerships around the world
State-of-the-art research environment and world-renowned laboratories
And much more ! Come here! Be part of our History!
icunicamp #unicamp #master's #doctorate #partnerships #companies #startups #entrepreneurship #science #education #postgraduate